Making Mentorship Part of Your Career
Do you have a mentor or mentors? Would you like to become one? Many career articles will tell you this can make a significant difference in your professional life.
Here are a few ideas how mentorship can help make that difference for you.
Look Around
You have relationships with coworkers and colleagues that may be opportunities to find or to be a mentor. Create a short list and reach out to people for lunch or other conversations.
Try not to limit yourself based on where you are in your career. If you are a new professional, you can still mentor others with skills or experiences you have that they may not. If you are a mid-career or experienced professional, think about what the next stage of your career may bring, then seek out mentors to help you get there.
Has someone you know made the transition from public to private-sector employment, started a business, or pivoted to a different specialization or part of the country? Ask them for a few tips.
Start Small
Being a mentor can sound like you've taken on a long-term, formal responsibility, but it does not have to be. Think about being or seeking a "mentor for a day" by offering or asking for feedback on a project, a resume review, or other resources or assistance.
I have done this via LinkedIn by responding to messages asking for suggestions on how to relocate to my city and posting comments offering help in response to requests, mostly from emerging professionals. While some won't take you up on it, others will appreciate your support, and, possibly, pay it forward.
If you are looking for a mentor via LinkedIn, focus on learning more about your connections' specific expertise by reading profiles and seeking out relevant groups for active participation, rather than potential connections that you don't already know.
Find a Tribe
Professional associations are a great way to connect with people quickly.
Reach out to your APA Chapter or to an APA Division in your area of interest or join an association or community group that is new to you.
Associations are always looking for volunteers, and this is a great way to both demonstrate your expertise and learn from your colleagues to make progress on your mentoring goals.
Top image: Mentor and protege at APA's 2015 National Planning Conference in Seattle. Photo by Joe Szurszewski.
---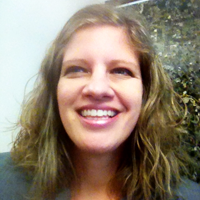 About the Author
Alissa Barber Torres, PhD, AICP
Alissa Barber Torres has more than 23 years of experience in urban and regional planning that includes transportation and land use planning, economic development, freight planning, public participation, and intergovernmental coordination in local government, private sector, and regional planning agencies. She has a master's degree in in Urban and Regional Planning from Florida State University and a PhD in Texts and Technology (technical communication, rhetoric, and digital media) from the University of Central Florida.
---
February 14, 2017
By Alissa Torres, FAICP
---
---