How Mentor Match Helped Lead to a Job Offer
Incredible.
That's how I would describe the connection I was able to make through APA's Mentor Match program at the 2016 National Planning Conference in Phoenix. My connection with my mentor has become a professional relationship and a strong friendship, and it led me to find my future employer.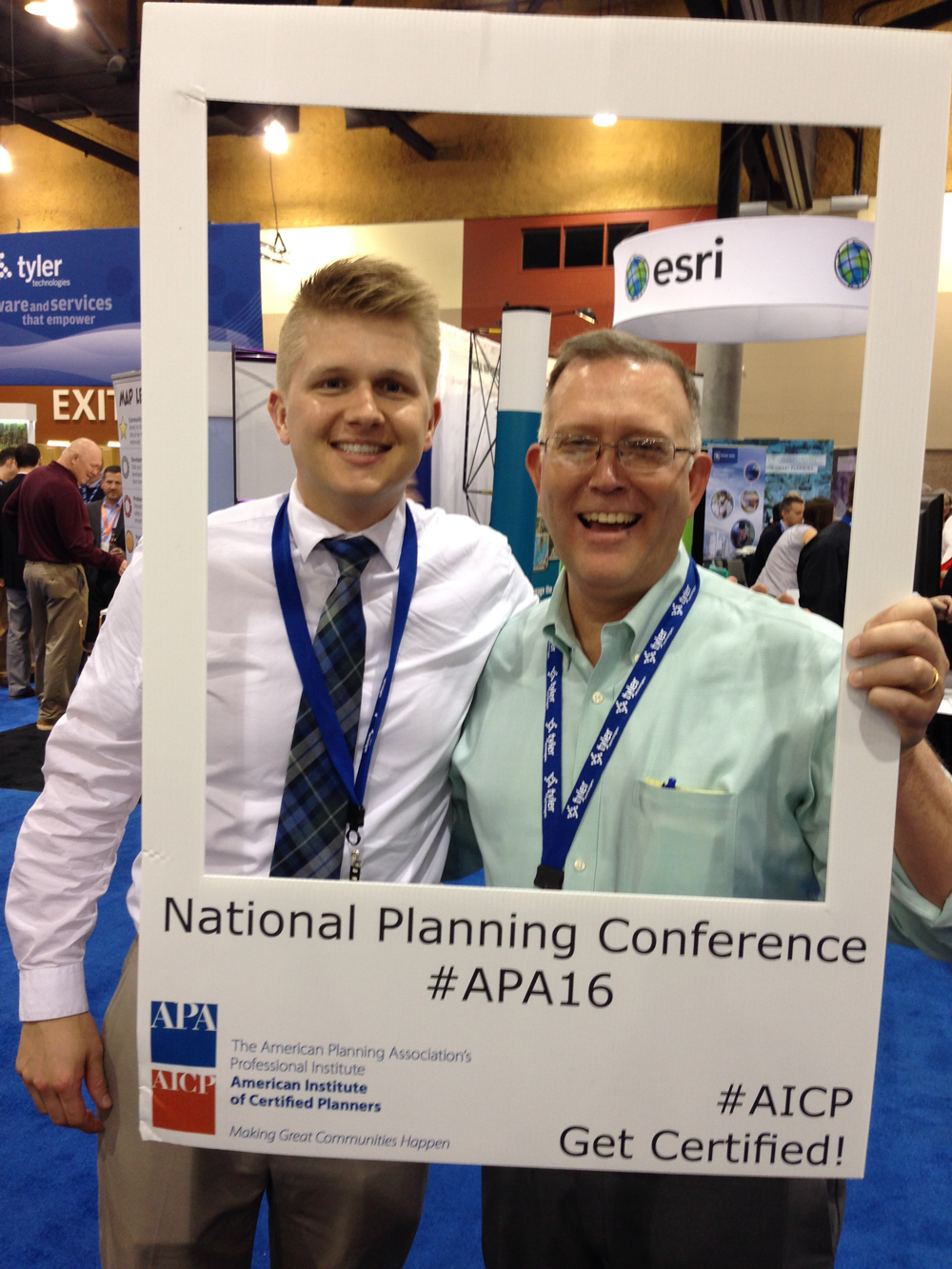 When signing up for Mentor Match, I expressed an interest in connecting with a mentor who planned for predominantly Hispanic or Latino communities. APA connected me with Kurt Christiansen, FAICP, who works in a predominately Latino community and has been heavily involved with APA for years.
We emailed and spoke on the phone before NPC16 and scheduled a meeting the evening before the conference began. I prepared questions for Kurt, made a tentative schedule for the conference, and messaged some of the planning firms that would be in attendance.
Once at NPC, Kurt's friendliness broke the ice — we chatted for a bit about our expectations for the conference. Then, he invited me along to a meeting he was having with the President and President-elect of APA — man, that was cool! I was able to meet them and pick their brains and they were eager to pick mine too. We talked about planning issues for a while and before I knew it the conversation ended up on Star Wars!
I made two good decisions in preparing for the conference. The first was committing to put my best foot forward in the Mentor Match program. Meeting Kurt and finding in him a colleague, ally, and friend was priceless.
My second good decision was committing to attend the Employer Connection event. I interviewed with four different organizations — private, nonprofit, local government, and federal government. I kept in touch with those groups and later received two job offers, one of which I accepted.
I am now happily an Environmental Planner and Designer working with the nonprofit Institute for Building Technology and Safety. Even after the conference, Kurt helped guide me through the process of negotiating with employers and picking the right job for myself.
I will always be grateful for the guidance I received from my mentor Kurt and APA's Mentor Match program.
---
March 13, 2017
By Matthew Nahrstedt, AICP
---
---