Idealist planners can avoid ethical mistakes by listening to their conscience, thinking clearly, and taking action.
While we all seek to avoid mistakes, they are an occupational hazard in a value-laden and change-oriented profession like planning. In fact, planners who deny the possibility of misstep are often the ones that get in trouble. Ethics are most necessary when a planner is at their worst, not their best — when they've been betrayed, made an error, or felt tempted to seek personal benefit.
Ethics play a modest but important role early on because managers define the entry-level planner's work tasks and make many of the critical judgments. Even so, all planning work presents ethical choices, and it is advisable to establishing a pattern of ethical thinking and action early on.
I recommend the following:
Listen to your conscience
Think rationally about situations
Act to avoid mistakes (or make amends if it has already occurred)
Feeling a pang of conscience is a signal that something is amiss, but it's only a signal. Thinking rationally requires consideration of ethics and moral principles, context, and culpability. With that, you can best avoid or discern wrong.
Philosophers have argued about ethical systems and morality over millennia. Some ethical systems refer to process, such as an admonition to tell the truth. Following state law in environmental review procedures is an example of this. Other systems refer to the outcome of behavior. In that case, environmental ethics is about avoiding damage to the environment.
The AICP Code of Ethics and Professional Conduct provides guidance for professional behavior (AICP, 2016). The Code's narrative includes both process and outcome guidance:
Aspirational principles
Rules of conduct
Procedural provisions
While individual professional behavior is vital, planning ethics also require consideration of the impact of plans, i.e., a plan developed with proper process that produces harm (Wachs, 2003). Adding complication, a plan may produce both harm and good — in different realms, or to different groups of people. Or it may be good in the short-term and bad in the long-term.
As a result, planning's professional rules are not straightforward, nor can they be.
Planner's work serves the public interest, which is a contested idea. The Code, therefore, requires judgment between differing "goods" involved in planning. For example, loyalty to an employer (a process mandate) can be set against loyalty to the public interest (an outcome mandate). Rather than artificially resolving this, the Code leaves responsibility to the individual planner to reason through these dilemmas.
I don't consider planning ethics to be a burden. Rather, the Code helps me strive to be a planner, and a person, of virtue. This is a life-long project of growth.
Ultimately, our deeds and professional reputation define us. They are worth investing in. A commitment to improve moral character elevates planners and sustains them through tough times. In fact, having the respect of colleagues is one of the greatest professional satisfactions.
References
American Institute of Certified Planners. Code of Ethics and Professional Conduct. Adopted March 19, 2005; effective June 1, 2005; revised April 1, 2016.
Wachs, Martin. 2013. "The Past, Present and Future of Professional Ethics in Planning." In Naomi Carmon and Susan Fainstein (Ed.). Policy, Planning and People: Promoting Justice in Urban Development, pp. 101–19. Philadelphia: University of Pennsylvania Press.
Weitz, Jerry. 2013. The Ethical Planning Practitioner. Chicago: APA Planners Press.
Top image: Thinkstock photo.
---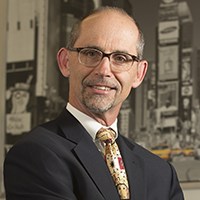 About the Author
Richard Willson, FAICP
Richard Willson, FAICP, is a professor in the Department of Urban and Regional Planning at Cal Poly Pomona. He has also served as department chair, interim dean, and independent planning consultant. Willson's research addresses planning practice and parking policy. His book, A Guide for the Idealist: How to Launch and Navigate Your Planning Career, amplifies the themes in this blog series. Willson is also the author of Parking Reform Made Easy (Island Press, 2013) and Parking Management for Smart Growth (2015). Willson holds a PhD in urban planning from the University of California, Los Angeles, a Master of Planning from the University of Southern California, and a Bachelor of Environmental Studies from the University of Waterloo.
---
March 14, 2017
By Richard Willson, FAICP
---
---