San Diego, California | April 30–May 3, 2022
Online | May 18–20, 2022
This year's NPC22 program will be the first of its kind, offering two distinct, complementary experiences. Both the in person and online events promise to be immersive and dynamic opportunities for you to reconnect with other planning professionals, while learning how to help communities re-envision their future.
Join us in San Diego, and/or meet us online, for an unprecedented conference experience.
Keynote Speakers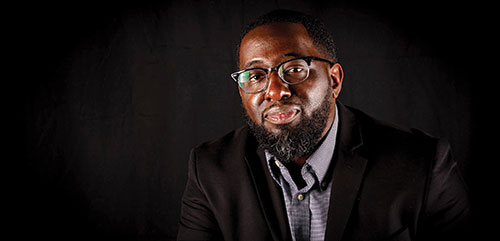 Opening: Michael Ford
Michael Ford, AIA, NOMA is an award-winning architect and educator based in Madison, Wisconsin.
As the owner of BrandNu Design Studio, a multi-disciplinary design studio focused on architecture, fashion, and art, Ford's impact and architectural research has been featured in various media including Oprah Winfrey's Super Soul Sunday, The TODAY Show, Rolling Stone Magazine, ESPN's The Undefeated, NPR, a HULU documentary titled, "Design for All" and most recently a documentary titled, "Mixtape Trilogy: Stories of The Power of Music".
Ford is the founder of The Hip Hop Architecture Camp®, a free youth camp that positions Hip Hop culture as a catalyst to introduce underrepresented youth to architecture and urban planning. Don't miss his fresh perspective at the NPC22 opening keynote on April 30, where he will explore the intersection of architecture and urban planning through the lens of Hip Hop culture.
Closing: April Rinne
April Rinne has created her own journey learning how to thrive amid flux, personally and professionally.
April began her career as a trailblazer focused on global development and financial inclusion. When the digital economy and smartphones began to take root, April shifted her focus to these new platforms and their potential to build more inclusive business and robust opportunities for income generation.
Her focus is on the future of work worldwide, advising startups, established companies, governments, policy makers, financial institutions, educational institutions, and think tanks. She has researched, experimented, prototyped, and learned from others how to embrace flux, and will share her practical perspective and global worldview.
April holds a J.D. from Harvard Law School, an M.A. in International Business and Finance from The Fletcher School at Tufts University, and a B.A. in International Studies and Italian summa cum laude from Emory University.
Planning Has Changed. So Has NPC.
Program Areas
The program is focused on seven core areas, developed through peer discussion and research into areas most likely to be agents of change in the planning profession. With a variety of session types and experiences, you're sure to find what you are looking for.
Climate Change Impacts and Action
Housing and Zoning
Leveraging Technology
Economic Restructuring
Agile Planning Methods and Approaches
Planning with Intention for Inclusion and Equity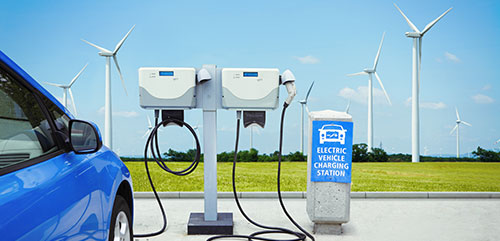 Transportation and Infrastructure