A Q&A With Houston's Top Women in Planning
Let's take a moment to celebrate planning.
Initially, this post was planned to highlight some of the women leaders in Houston in advance of APA's 2020 National Planning Conference in H-Town. NPC20 was canceled because of the COVID-19 pandemic, but we still want to highlight the great work these planners are doing in the fourth largest city in America.
In honor of Women's History Month in March, two women who hold top Houston planning positions — Director of Planning and Development Margaret Wallace Brown and Director of Public Works and Engineering Carol Haddock — discuss the importance of diversity in community leadership, challenges that they're facing head on, and how they are approaching innovation in resiliency.
As these two women pave the way for a better Houston though their work, they show that planning goes beyond day-to-day roles. They discuss their roles to ensure the planning profession is diverse and their involvement in mentoring to elevate future leaders' voices.
---
Q: Houston boasts several women in prominent planning leadership roles. Why do you think it's important for there to be women in planning leadership roles?
Margaret Wallace Brown: In addition to several key appointed positions held by women, the elected City Council now has a majority of women serving. I believe that Houston's leadership should look like Houston. That includes women and men of different ethnicities, ages, and beliefs.
Mayor Sylvester Turner has been intentional in finding diverse perspectives and experiences when he chooses his directors and other key staff. When I look around the room during senior leadership events, I am proud that I am one of several women, but I am just as impressed that I'm sitting next to someone who is smart, highly credentialed, and passionate about making our city the best it can be.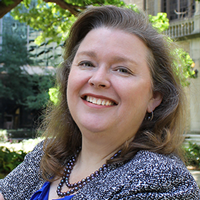 Carol Haddock: I think that it's important to have diversity in our leadership roles, period. That diversity includes women, but also includes men and women with different backgrounds, cultures, experiences, education, training, and all those things that make up the population that we serve. When we plan without any of them at the table, we do all of us a disservice.
Q: What can those in leadership positions do to help remove obstacles for women interested in entering the planning profession?
Wallace Brown: Mentorship is key. One practice I instituted in my department is bringing junior planners into meetings with people well above their pay-grade — not just to listen, but to participate.
Planning is a collaborative process and unfortunately, most often junior employees don't see that collaboration, they only see their part of it. By bringing them into these meetings, they get to see the big picture and gain a better understanding of how their work contributes to the whole.
Haddock: When leaders include and surround themselves with diverse teams, then people can see opportunities for their future through the success of those before them. Additionally, introduction through career days, internships, and fellowships will create exposure.
However, I have seen taking the time to mentor people as one of the most direct ways to help people recognize, tackle and work through obstacles in their careers. We need to address obstacles but having the skills to address those is something that has traditionally been lacking for many women.
Q: What are some of the big challenges for your work?
Wallace Brown: The reality is that not everybody in Houston enjoys success.
Mayor Sylvester Turner is intentional about bridging that divide. He has said since his first inauguration that he does not want to be the mayor of two cities, the haves and the have nots. Complete Communities is one way of accomplishing equity, as are bike lanes and complete streets. We must provide ways for all Houstonians to benefit from out city's success.
Haddock: Some of the biggest challenges for my work are around the sheer amount of infrastructure that is in place that wasn't built for today's world. This is both public and private infrastructure.
We have tens of thousands of homes built in floodplains, but they were built before we had floodplain maps. We have water pipes that were built assuming a certain amount of water use per person; however, water conservation and building code changes have made it such that each person uses about half as much water today compared to 20 years ago. This means that water can sit in those bigger pipes too long and become old — requiring us to flush water out of the system.
These challenges will continue to evolve as the city grows and redevelopment opportunities create different demands on existing infrastructure.
Q: What challenges do you see for planners as they continue to focus on equitable, inclusive, and livable communities? How have these challenges affected the Houston area?
Wallace Brown: Like every other city in America, we are dealing with gentrification and the lack of affordable homes in the city core. We must find a way to build our city into a place where everyone has access to the goods and services they need to thrive. Houston is a mosaic; our diversity is one of our greatest assets. If certain parts of our diverse community falter, we all suffer.
Haddock: Houston is a very diverse and at the same time a very disconnected city, separated largely along economic, and oftentimes racial, lines. The traditional suburban subdivision style of development has literally put in place the infrastructure that isolates these communities from each other.
As Houston seeks to transform into a city of the future, this existing development and infrastructure often serves as physical barrier. Because the existing infrastructure favors and almost requires a vehicle, we not only have to change the infrastructure but also have to change the culture of how we develop and redevelop to not just do it the way we have always done it.
Resilient Houston lays out a very forward-looking strategy to address these issues in the very near future and that takes many of these long-time challenges and lets us begin to frame them as opportunities.
This Q&A has been edited for clarity and length.
Top image: Brown Foundation Promenade at Discovery Green in Houston. Wikimedia photo by Paul Duron.
---
About the Author
Stephanie Arteaga is an APA marketing associate.
---
March 31, 2020
By Stephanie Arteaga
---
---