APA Foresight helps planners navigate change and prepare for an uncertain future. With foresight in mind, planners can guide change, create more sustainable and equitable outcomes, and establish themselves as critical to a thriving community.
APA Foresight is about understanding drivers of change that are outside of our control, how we can prepare for them, and when it is time to act. Let's use the future to create great communities for all!
Interested in learning more? Reach out to Petra Hurtado, Research Director, at phurtado@planning.org.
2022 Trend Report for Planners
APA Foresight
The 2022 Trend Report for Planners, developed in partnership with the Lincoln Institute of Land Policy, features nearly 100 existing, emerging, and potential future trends that APA identified as relevant to planning. The trends are structured within three timeframes (Act Now, Prepare, Learn and Watch), which indicate the urgency of planners' action.
AI in Planning: Opportunities and Challenges and How to Prepare
APA Foresight
This white paper summarizes the findings from APA's "AI in Planning" Foresight Community and suggests initial ideas on how planners can prepare for AI and its potential impacts, how planners can ensure AI-based planning tools are used in equitable and inclusive ways, and what the role of the planner should be in developing and using AI-based planning tools.
---
APA Trend Universe
Five trend categories are at the foundation of APA's foresight research. In our trend universe, you can find existing trends (act on them now!), emerging trends (start preparing for them!), and potential future trends (keep watching and learn more about them!). APA's trend universe is developed together with our partners, practicing planners and academia, allied professionals, and thought leaders from APA's Trend Scouting Foresight Community.
Technological change is driving major shifts in the communities planners make plans for and have impacts on how planners do their work.
Social change is often reflected in not just how we plan and structure our communities, but also in the practice of planning itself.
From the impacts of climate change to innovations in energy production and grid modernization, existing and emerging environmental trends will shape both the built and natural environment in the years to come.
Political trends shape and are shaped by changes across the societal landscape.
Economic trends play a critical role in how communities function. These trends are reflected in cities and communities, span across the public and private sectors, and shape the lives of people.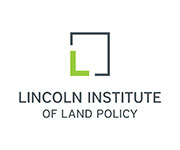 APA's foresight research is made possible in part through our partnership with the Lincoln Institute of Land Policy.
---
Topics We're Exploring
Artificial Intelligence
Between June 2021 and June 2022, APA gathered a multidisciplinary group of experts in planning, computer science, data analytics, engineering, among other disciplines for a series of 10 meetings on the topic of artificial intelligence and the role it may play in the future of cities and the planning profession. Read more about our Foresight Community on "AI in Planning".
---
autonomous mobility
---
cLIMATE CHANGE
---
digitalization and smart cities
---
Making Sense of the Future