Affordable housing. Urban design. Disaster recovery. Futurism and the global economy. Autonomous vehicles. These are just some of the topics APA's podcast delves into with deep curiosity, expert analysis, and affecting, true-life stories. Throughout every episode of the podcast, listeners of all backgrounds — from those ensconced in the daily challenges and rewards of planning to those coming to the field with fresh eyes — get a firsthand look at what it means to be a planner in a world that needs them now more than ever.
---
---
Recent Episodes
People Behind the Plans: Julie Burros
Julie Burros sees arts and culture not only as an end in itself but also as a way planners can solve intractable problems. Throughout her career, she's helped governments leverage experimental, artist-designed projects, and she thinks artists can push planners to think outside the box.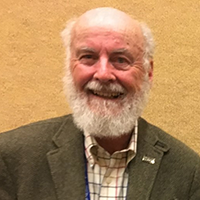 People Behind the Plans: Donald Shoup, FAICP
By his estimation, Donald Shoup, FAICP, thinks about parking more than anybody else. That seems plausible, as he's been a longtime advocate for progressive parking policy. In fact, his ideas have spread so widely that not only does he have fans, but they even have a nickname for themselves: "Shoupistas."
People Behind the Plans: Dan Parolek
The idea of increasing density in a neighborhood is frequently an off-putting concept for residents, but Dan Parolek has a solution: the "missing middle."
People Behind the Plans: John Rahaim
During NPC19 in San Francisco, host Courtney Kashima, AICP, sat down with John Rahaim, the city and county's planning director. On the table during their conversation were issues the city's grappling with now, from the housing crisis and homelessness to design review and short-term rentals.
People Behind the Plans: Jana Lynott, AICP
How livable is your community? The AARP Livability Index sets out to tell residents just that, based on ratings in several categories. First launched in 2015, it was comprehensively updated in 2018. As senior strategic policy advisor with AARP Public Policy Institute's Livable Communities team, Jana Lynott, AICP, was responsible for its development.
---
APA Podcast Series
Planners of every discipline share the impactful work they do. Led by host Courtney Kashima, AICP, these conversations illuminate the essential hows and whys of planning.
Listen to experts discuss how autonomous vehicles could (and should) fit into the public right-of-way.
Planners and allied professionals who make resilience their mission, even in the face of devastating natural hazards, share their stories and best practices.
---
Have an Idea for a Podcast Episode or Series?
Is there a planning topic we haven't covered that you can't stop thinking about? Have you become aware of a planner doing exciting work in the field who deserves to be featured? Or do you just want to send us a note on how we're doing? Send your ideas, comments, and feedback to podcast@planning.org, and we'll get back to you as soon as we can.