Planning for a Rapidly Changing World
In a time of massive flux, it can be hard to keep up — and know what to focus on. That's why Planning is taking a year-long look at the unexpected developments, existing challenges, and promising opportunities our communities are facing. From empty office buildings to climate migration and racial inequities to new tech, we'll tell you what you need to know about the disruptors that could change our future — and the way we plan for it.
---
Tools
Central cities aren't just for the childless. Parent-friendly policies can revitalize urban neighborhoods.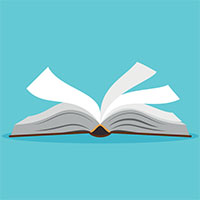 The latest in planning literature, with book reviews on reflective planning practice, a pandemic of pedestrian deaths, and vibrant urban sidewalks.
Leveraging the power of volunteering is vital to boosting local resilience.
In our latest roundup of planning odds and ends: Resy's restaurant docuseries, a toolkit for better biking cities, and the San Francisco podcast Bay Curious.
Voices
Kelsey Zlevor: Disaster recovery calls for grassroots planning grounded in collaborative activism.
New APA President Leo R. Asuncion Jr. envisions a future where planners are seen as ethical, solution-oriented leaders of constructive change.
Bruce Stephenson: With planning that values public good over individual interests, Portland sets an example we can follow.

Cover: Illustration by Jason Schneider, www.jasonschneider.com
---
Resources