AICP Commission Biographies
President
Deborah Alaimo Lawlor, FAICP, PP
Debbie Alaimo Lawlor has over 35 years of experience, specializing in land use and environmental planning. She is discipline leader for planning services for Maser Consulting, P.A., where she manages a team of 10 planners. Previously, she worked for the New Jersey Meadowlands Commission. Lawlor has held leadership positions in APA's Regional and Intergovernmental Planning Division and APA's New Jersey Chapter, which honored her in 2009 with its distinguished service award. She holds a BS in environmental planning and design and an MA in geography, both from Rutgers University.
---
Immediate Past President
Glenn E. Larson, AICP
Glenn Larson has more than 38 years of comprehensive planning and management experience in a variety of communities in Virginia and South Carolina. He served as assistant director of the Chesterfield County, Virginia, Planning Department from 1991 to 2015. Larson is a charter member of AICP, and was AICP Commissioner from Region II from 2012–16, when he became president-elect of AICP. He is the current co-chair of the AICP Exam Committee. Prior to 2012, Larson served on the APA Virginia Chapter board of directors for more than 20 years, including as president, vice president, treasurer, and Professional Development Officer. He has a Master of City and Regional Planning degree from Ohio State University and a BA from Miami University. He lives in Richmond, Virginia.
---
Secretary-Treasurer, Commissioner Region VI
Marissa Aho, AICP
Marissa Aho is the chief resilience officer in the Office of Los Angeles Mayor Eric Garcetti as part of the 100 Resilient Cities program pioneered by the Rockefeller Foundation. She leads citywide resilience-building efforts, including implementation of the mayor's "Resilience by Design" report. Previously, Aho held senior staff positions at two Los Angeles planning and land use consulting firms. She previously served as co-chair of the 2012 APA National Planning Conference, on the executive committee of APA's California Chapter, and as section director for the chapter's Los Angeles Section. She also serves as a board member on the USC Price School of Policy Alumni Association. She received her bachelor's degree from American University and her Master of Planning from the University of Southern California.
---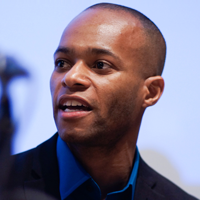 Commissioner Region I
Justin Garrett Moore, AICP
Justin Garrett Moore, AICP, is an urban designer and the executive director of the NYC Public Design Commission. He has extensive experience in urban planning and design — from large-scale urban systems, policies, and projects to grassroots and community-based planning, design, and arts initiatives. At the NYC Public Design Commission, he focused on prioritizing quality and excellence for the public realm, and fostering accessibility, diversity, and inclusion in public buildings, spaces, and art. Moore is also a member of the Urban Design Forum and Next City's Vanguard, and teaches at Columbia University GSAPP's urban design and planning programs. He is also the co-founder of Urban Patch, a social enterprise that focuses on community revitalization and design in American inner cities.
---
Commissioner Region II
Denise M. Harris, AICP
Denise Harris has over 20 years of land use and transportation planning experience. Currently she works for the Town of Warrenton in Virginia where she is blessed to be able to walk to work and contribute to the community she has called home for almost two decades. Harris has served in several APA leadership roles, including APA Virginia Chapter president, APA Board of Directors ex-officio member, chair of the Chapter Presidents Council, and CPC AICP liaison. She holds a master's degree from the University of Virginia in Urban and Environmental Planning.
---
Commissioner Region III
Silvia E. Vargas, AICP
Silvia Vargas has 24 years of planning experience. In 2016, she launched Silvia E. Vargas • Community Planning, LLC. Previously, Vargas was a senior professional at WRT. She holds a BA in Architectural Studies and a Master of Urban Planning from the University of Kansas. Vargas previously served as chair of the Gold Coast Section of APA's Florida Chapter and on the chapter's executive committee. She is an active member of ULI's Women's Leadership Initiative (WLI), and has consulted as an expert to the American Architectural Foundation's Sustainable Cities Design Academy.
---
Commissioner Region IV
Benjamin Carlisle, AICP
Ben Carlisle is a professional planner with over 15 years of experience, including five years in the public sector and 10 years as a consultant. He is currently a senior associate at Carlisle|Wortman Associates. He earned a Bachelor of Arts in Urban Planning / Geography at Miami University, and a Master of Urban and Regional Planning at the University of Illinois at Chicago. He also serves on the Zoning Board of Appeals in the City of Ann Arbor, Michigan.
---
Commissioner Region V
Karen Wolf, FAICP
Karen Wolf has more than two decades of planning experience in King County, Washington. She oversaw one of the first research projects in the country that established a link between urban form, transportation accessibility, and public health. She has been an adjunct professor and guest lecturer at the University of Washington. She served on the AICP Exam Committee and on the committee for the AICP Certified Environmental Planner exam. Wolf also is a member of the University of Washington Professionals Council, chair of the Citizens Advisory Committee for the Seattle Children's Hospital, and member of the King County Employee Giving Program Committee.
---
Liaisons
---
Chapter Presidents Council
James Rausse, AICP
James Rausse is the AICP Commission Liaison for the American Planning Association's (APA) Chapter Presidents Council. He served as president of APA's New York Metro Chapter from October 2012–December 2016, recently co-chaired the 2017 APA National Planning Conference's Local Host Committee, and previously served as the chapter Professional Development Officer. In his day job, Rausse serves as the director of planning & development for Bronx Borough President Ruben Diaz Jr. James holds a Masters of Science in Organizational Dynamics focused on Sustainable Development from the University of Pennsylvania, Master's in Urban Planning from Hunter College, Bachelor's in Political Science & Sociology from Binghamton University, and a Post-Baccalaureate Certificate in Geographic Information Systems from the Pennsylvania State University.
---
Divisions Council
Linda Amato, AICP
Linda Amato has over 30 years managing and participating in transportation planning and environmental projects throughout the United States. She has extensive experience working with agency and community stakeholders, with a focus on preparing technical information for non-technical audiences. In a volunteer capacity, Amato has served on the Seattle Planning Commission, Seattle Landmarks Preservation Board, Citizens' Transportation Advisory Committee, and the Seattle City Council Monorail Advisory Committee. She has been active with APA Divisions, serving on the executive committee and as chair of the LGBT&Q and Planning Division, as well as serving on the Divisions Council, Board of Directors, and as Divisions Council Liaison to AICP. Amato holds a Master of Urban and Regional Planning from the George Washington University. She is a resident of Seattle.
---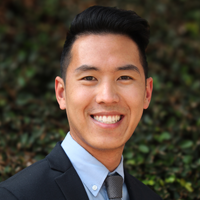 Student Representatives Council
Alexander Yee
Alexander Yee is a recent graduate of the University of Southern California, where he received his Master of Planning degree. He received his bachelor's degree from Tufts University. He is focused on helping cities prepare for the impacts of climate change, particularly addressing sea-level rise. Within APA, Yee is on the Student Representatives Council (SRC) Executive Committee representing Region VI, and is the SRC Liaison to the AICP Commission. He is the Student Representative on the California Planning Foundation Board and is an active member of the APA-Los Angeles section.