Everyday Destinations
Building on Community Assets to Encourage Physical Activity
Planning Approaches to Encourage Physical Activity in Small and Rural Communities
This blog post is part of the Everyday Destinations series, which focuses on increasing physical activity in small and rural communities through everyday destinations.
---
Asset-based development is "a bottom-up approach to economic development that builds on existing local resources to strengthen local and regional economies" (Read et al. 2012). Assets can include social (e.g., people, historic features, institutions, and cultural spaces), environmental (e.g., nature preserves, parks, open space, and natural features), and economic (e.g., workplaces, shops, and attractions) resources.
Asset-based development begins with an asset identification process, followed by a prioritization process to determine which assets meet criteria for improvement, and ends with resource allocation to implement those improvements. During the asset identification process, participants select characteristics that advance community goals, including enhancing the mix of accessible destinations to promote active living. After selecting assets, project leaders decide how to distribute resources to strengthen those assets, oftentimes centered around expanding economic development. This process can be used to advance local goals to encourage active living.
Equity Considerations
Equitable asset-based development applies community knowledge to inform planning activities. Because asset identification is rooted in public engagement, activities that capture perspectives from diverse groups can lead to inclusive investments that build on community strengths.
Historically disinvested communities can benefit from asset-based development strategies that address gaps in community resources, ranging from institutional support to civic services and physical elements. Involving residents who have been historically excluded from decision-making processes can encourage equitable growth by identifying and implementing projects to address unresolved challenges.
Further, asset-based development activities can record characteristics that may otherwise be overlooked, such as individual, cultural, and organizational assets that are valuable to underrepresented groups (Center for Community Health and Development n.d.). Building on these assets can help communities develop robust networks of activities and destinations accessible through active transportation.
Connection to Small and Rural Towns
This approach provides a value-informed process for small and rural communities interested in building on existing community characteristics, infrastructure, and historic investments.
Asset identification is an opportunity to gauge community interests and values through public engagement. This approach can guide investments to align with local character and preferences, which can lead to the strategic use of limited resources. By working with existing assets, communities can avoid expenses associated with starting new systems, such as expanding utility infrastructure and community services.
Case Example: Seneca County, New York
In 2014, the Seneca Towns Engaging People for Solutions Neighborhood Health Improvement Project identified local assets in five towns to advance community health. This process took place after the adoption of the 2013 Community Health Improvement Plan for Seneca County, a product developed by the S2AY Rural Health Network to address health priorities. Seneca County experiences health disparities, including higher rates of obesity, substance abuse, and mental health challenges than other counties in the state.
Program partners engaged residents at ongoing community events, such as festivals, and held focused "community conversations" to identify local characteristics that could play a role in addressing health disparities. Participants included groups that often lack representation in engagement activities, including socially isolated residents and those served at food pantries. Community members selected valued characteristics, such as rural character, "friendly and caring" neighbors, and natural beauty of local features, with particular emphasis on local lakes, as well as over 400 individual assets across six categories: individual, association, institution, physical, economic, and cultural (Seneca Towns Engaging People for Solutions 2014).
After collecting input from residents, project organizers published an asset map and administered a mini-grant program, Resident Health Promotion Projects, that provides opportunities to address neighborhood-based community improvement projects through public space improvements, activities, and events.
Strategic Points of Intervention
Practitioners have a variety of options to help their communities integrate community events into their practice. This section provides a non-exhaustive list of strategies that professionals with the ability to influence the built environment can use to improve access to everyday destinations. Collaboration between these professionals and public health is crucial as public health professionals can support planning approaches and engage partners but may not have the authority to implement some of the strategies identified below.
This blog encourages communication and engagement between public health and planners to discuss approaches that might be applicable in their community. For more information on the role of public health professionals in helping implement these strategies, click here. For more information on other partners that play a role in implementing the growth area identification approach, click here.
The following list of strategies can help professionals from different sectors come together and implement planning approaches that support a mix of accessible everyday destinations. Community engagement is crucial throughout every step of implementing the strategies below. Planners and public health professionals can collaborate to create equitable engagement to collect and act on community needs.
Communities should select the strategies based on their context and constraints. The links at the end of actions provide more guidance materials and examples from small and rural towns across the country.
Community Visioning and Goal Setting
Provide opportunities to community members for highlighting local assets, such as mapping activities, surveys, and interviews. Local assets may be categorized as "individuals, associations, institutions, physical assets, and connections" (Collaborative for Neighborhood Transformation n.d.).
Seek insights from underrepresented community members to integrate diverse perspectives and lived experiences, which can contribute to a more inclusive understanding of community assets.
Create vision statements and goals that recognize and build on local assets.
Determine how assets can play a role in achieving community goals, including inclusive economic development, community health, and destination connectivity.
Plan making
Recognize the role of assets within land-use and transportation planning activities, and vice versa, to encourage everyday destination development and highlight opportunities to build on existing resources.
Dedicate time to asset mapping, an essential part of the plan-making process (Rural Health Information Hub n.d.).
Catalog assets within economic centers that can be amplified through land-use planning interventions.
Adopt an equitable asset identification and prioritization process that considers areas of historic disinvestment and includes underrepresented community members.
Use assets and asset-based economic development as an opportunity for community engagement and education.
Develop short–, mid–, and long-term strategies that recognize how existing assets can help communities achieve better connectivity between destinations.
Ensure that regular comprehensive plan updates balance asset needs, such as increased land-use needs, with projected growth demands. Pella, Iowa, considers land-use mix during comprehensive updates to ensure that industrial assets are buffered from other community areas.
Public Investment
Integrate asset identification screening activities with community members as a key part of public investment projects.
Invest public and private funds in programs, such as historic preservation, adaptive reuse, equitable economic development, and parks and natural resource planning that preserve, reuse, and strengthen local assets.
Develop partnerships with organizations, such as land trusts, to encourage stewardship and investment in community assets.
Create grants to support community-identified assets, including opportunities to build up individuals, institutions, and social networks.
Potential Partnerships
Communities have active organizations, leaders, and professionals that can contribute to implementing the strategies provided in the previous section. Built environment and public health professionals should consider, and if applicable, reach out to the following groups to implement asset-based development. These groups can also recommend other organizations that may be able to collaborate.
The following nonexhaustive list of partners offers potential starting points — there may be more partners to consider, depending on the community.
Engage community members and community-based organizations to understand local assets. These partners can provide local perspective in every step of asset-based development, from the collection of asset information to public and nonprofit asset management.
Recruit economic development agencies to connect with local partners, including small businesses. This approach can encourage local groups to select and create opportunities to support assets.
Connect with public services, such as libraries, schools, and parks systems, to reach a wider base of residents that can determine valued community assets.
Partner with special service districts serving central community areas to gather information on priorities for residents and businesses served by the district, particularly in districts that prioritize economic development and community engagement.
Ask small and minority-owned business owners for their perspectives on assets that contribute to everyday destinations.
Seek network asset information from transportation agencies, which can include future investment plans for existing local transportation networks.
We are interested in case examples that support physical activity through everyday destinations in communities with a population less than 20,000 people. If you are aware of such communities, please share their stories with us at activepeople@cdc.gov. By directing us to such articles you can help other small and rural communities become more active and healthier.
Everyday Destinations
Read this post and visit the Everyday Destinations project page for background information, additional context, and overarching considerations that support creating great communities for all.
Additional Resources
Burns, Janice C., Dagmar Pudrzynska Paul, and Silvia R. Paz. 2012. Participatory Asset Mapping. Advancement Project – Healthy City Community Research Lab.
Colopinto, Kimberly. 2011. Mobilize Maine: Asset-Based Regional Economic Development. National Association of Development Organizations.
Meit, Michael, Emily Phillips, Amy Rosenfeld, Alycia Bayne, Alana Knudson, and Tori Nadel. 2018. "Leveraging Culture and History to Improve Health and Equity in Rural Communities." Rural Practice Brief. The Walsh Center on Rural Health Analysis.
Our United Villages. 2012. Community Building Tool Packet: Hosting Community Conversations.
U.S. Environmental Protection Agency (EPA). 2015. How Small Towns and Cities Can Use Local Assets to Rebuild Their Economies: Lessons from Successful Places.
Active People, Healthy Nation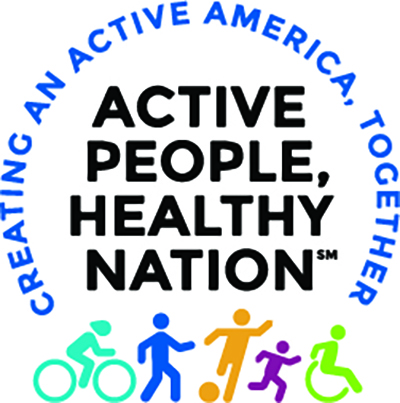 Active People, Healthy NationSM is a national initiative led by CDC to help 27 million Americans become more physically active by 2027. Increased physical activity can improve health, quality of life, and reduce health care costs.
Top Image: Scot Nelson/flickr.com (public domain). Manoa community gardens
---
About the Authors
Jo Peña is a research associate with APA.
Sagar Shah is a planning and community health manager with APA.
---
December 21, 2021
By Johamary Pena, AICP, Sagar Shah, PhD, AICP
---
---