What Can a Mentor Really Do for Your Career?
Many successful planners cite mentors who helped them along the way. I say many, because other distinguished planners never had a mentor — they did it alone. So mentors aren't a prerequisite for success, but they provide valuable help.
Often, a mentor is imagined as an older, wise person who provides support and insight. This "mentor as sage" model is valid, but mentor-mentee relationships take on many forms. While formal mentoring experiences are arranged by schools, employers, and APA, informal mentoring can occur in the normal flow of life and career. There are at least three types of mentoring:
Mentoring for education and career advice. College professors, supervisors, other planners, and professional organizations can offer perspectives and strategies for making decisions about planning schools, planning specialties, landing jobs, career progression, relaunching a career, and so on.
Mentoring-by-doing. "Showing how" mentoring occurs by completing a task in collaboration with a mentor. With professors, it may be joint research that demystifies the research process. With practitioners, mentoring-by-doing may include technical tasks, negotiations, fielding questions from elected officials, or supervising employees. Mentoring-by-doing can model how to say 'no' or 'yes', generate creative ideas, and move on from failure or mistakes.
Life-coach mentoring. The line between career advice and a person's identity is not well-marked. Life-coach mentoring is more holistic and personal, often organized around finding the right questions to ask, and discussing ways of answering them. In it, the mentee may explore their purpose, explore questions of virtue and ethics, and seek alignment between purpose and work.
There are many more forms of mentoring than the three types discussed above, and they are not mutually exclusive. But it's best when the mentor and mentee explicitly discuss the type of mentoring that works for both parties.
Sometimes mentors find the mentee. My career path changed when a professor invited me to do research with him. I've heard other stories from students who had a future mentor reach out to them, across an organization, and ask them to take on a special project. The process of vetting, therefore, can be unknown to the mentee.
It is more common that the mentee approaches the mentor. Generally, the mentee can engage with a prospective mentor over a series of interactions and then ask if the discussions could be more regular. The prospective mentor has to know the mentee well enough to make a decision, as they are making a significant time commitment to write letters of recommendation, provide advice, and/or offer contacts.
Listening is a vital quality for mentor/mentee dialogues. Far more than hearing, it is taking things in, restating them to check for meaning, and a host of other active listening strategies.
Active listening, used in counselling, mediation, and conflict resolution, works like this: when a mentor introduces an idea, first listen without interrupting. Then, try saying it back to the mentor to check for understanding.
Listening is different than agreeing — the mentee and the mentor might differ in opinions, beliefs, and philosophies — but seeking to deeply understand does not mean giving up a point of view. Then, ask questions to be an active participant in the dialogue. The mentee is not just taking knowledge from the mentor; at best, they are co-creating the idea or thought together.
As you can see, mentoring is varied and inclusive, but there is one type of interaction that is not mentoring. That's when a mentor tells the mentee what to do. At its best, mentoring gives you perspectives and tools to figure out things for yourself. It should help you define goals, think clearly, and solve problems — in short, think better about your planning career.
Top image: Thinkstock photo.
---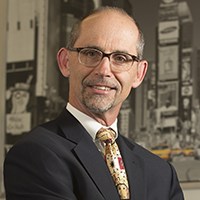 About the Author
Richard Willson, FAICP
Richard Willson, FAICP, is a professor in the Department of Urban and Regional Planning at Cal Poly Pomona. He has also served as department chair, interim dean, and independent planning consultant. Willson's research addresses planning practice and parking policy. His book, A Guide for the Idealist: How to Launch and Navigate Your Planning Career, amplifies the themes in this blog series. Willson is also the author of Parking Reform Made Easy (Island Press, 2013) and Parking Management for Smart Growth (2015). Willson holds a PhD in urban planning from the University of California, Los Angeles, a Master of Planning from the University of Southern California, and a Bachelor of Environmental Studies from the University of Waterloo.
---
June 20, 2017
By Richard Willson, FAICP
---
---